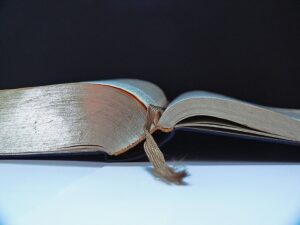 Christian Education
Even as adults, Sunday school is the perfect place to learn more about what it means to live and believe as a Christian. We have several adult Sunday School classes to choose from as well as children's classes for all ages.  A map with a list of classes can be found at the greeter center in the narthex.
Adult Classes
Berkey Sunday School Class meets in the youth room. Questions? Contact Brian Berkey.
Zoom Sunday school class – Every Sunday at 11:00 am. (targeted for those who prefers to stay at home during Covid), he will cover on of the devotionals that he writes and will announce it every week for the coming week. Class will begin on January 3rd. Contact Pastor Mark Hudson.
Inquirers Class: Beginning Sunday, January 10th; For those interested in learning more about ministry and membership here at Tyrone.  Please meet in the Pastor Lawrence's study during Sunday school hour at 10:10 am. Questions? Text Pastor Lawrence.
12 Step Sunday School Class—Begins January 24th: Join us for a closer look at the 12 steps and the Biblical verses behind this approach.  You may want to learn why so many people have rediscovered their life, marriage, and jobs through these 12 steps.  As a Christian, you will discover many familiar themes and better understand why so many people around the world follow this approach to a healthier, more spiritual, and more sober life of freedom. This class will meet in the youth room (room 201). Contact the church office for more details.
TYM Youth, 6th-12th Grade Sunday School Classes
Junior High –Leaders Bob & June Swierzb
Senior High –Pastor David Groendyk

TCPC Elementary Families of Kids Grades Pre-K thru 5th
10:10-10:45 am     Masks Optional
Come learn with us while we Investigate God's Word
What's NEW? We will be using Investigating Gods Word By




One Story Ministries.

Our Pre-K-2nd graders with our Dear Kaniarz women will be


exploring Genesis Chapter 1-24

Our 3rd-5th graders with Mrs. Ireland will be exploring the


book of Joshua
If you have any questions or if you would like to take a peak at the new material, please contact Heather Ireland.